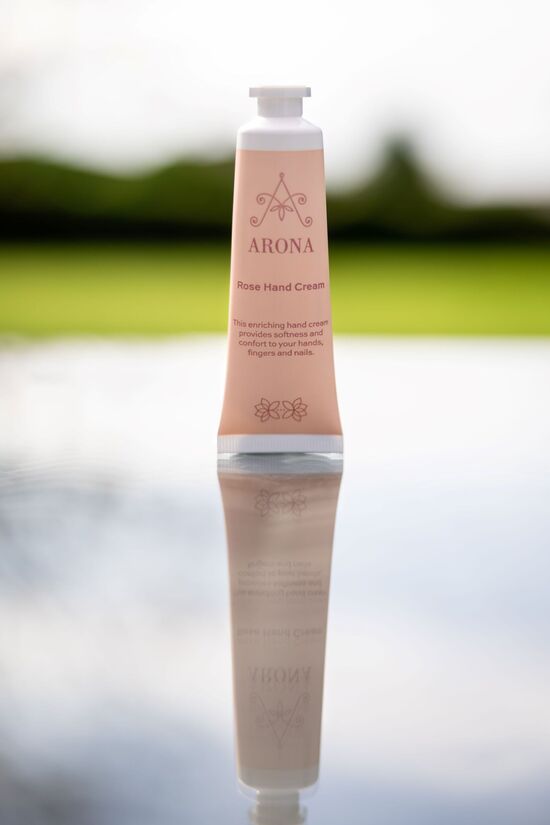 Rose Hand Cream
€10.00
Indulge your hands with our nourishing hand cream enriched with natural emollients, moisturiser, and skin-loving components. It is the perfect solution for maintaining soft, smooth and hydrated hands throughout the day. Its delightful Rose fragrance adds a pleasing aroma, making our hand cream a pleasure to use.
Description
We at ARONA are committed to the environment.
All our ingredients are ethically sourced.
We use eco-friendly containers.
Our outer packaging is made using recycled paper.
Free from
Alcohol & Synthetic
7ml container is handbag and airport friendly.
Eco friendly
& sustainable
Can be layered to create
different Mood-enhancing fragrances