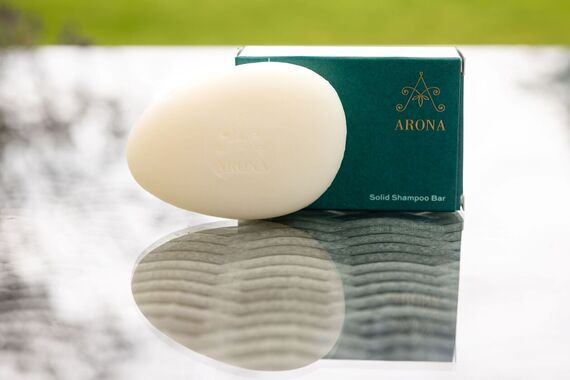 Solid Shampoo Bar
€12.50
Discover the wonders of Arona Solid Shampoo, and all-in-one solution for beautiful, nourished and lustrous hair. Embrace the power of nature and treat your hair to a pampering experience with our Eco-conscious and sustainable shampoo. Say hello to healthier, more vibrant hair as you bid farewell to single-use bottles. Join us in our mission to care for your hair and the planet. Suitable for all hair types.
Description
We at ARONA are committed to the environment.
All our ingredients are ethically sourced.
We use eco-friendly containers.
Our outer packaging is made using recycled paper.
Free from
Alcohol & Synthetic
7ml container is handbag and airport friendly.
Eco friendly
& sustainable
Can be layered to create
different Mood-enhancing fragrances